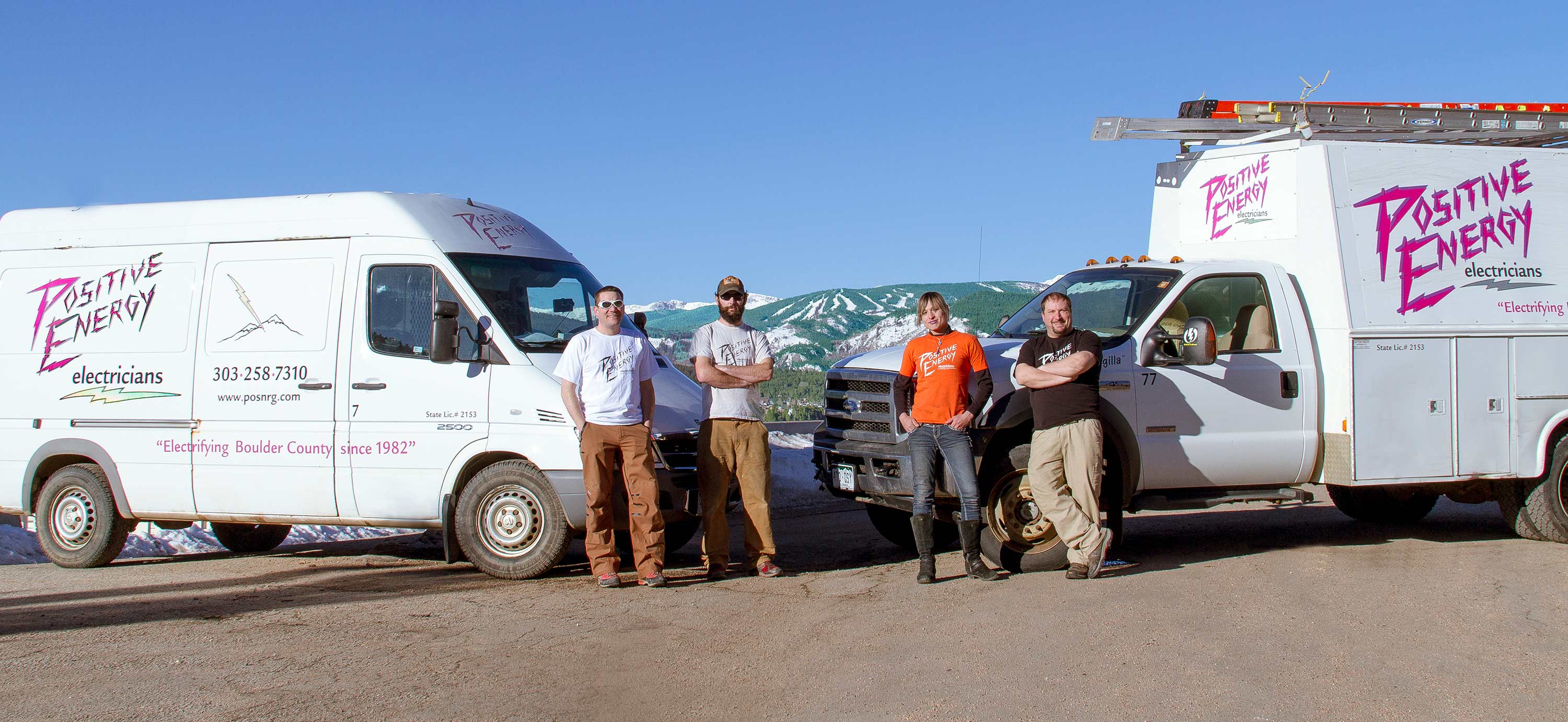 Since 1982, Positive Energy has provided electrical service and contracting work throughout Boulder and Gilpin counties. Under the direction of Master Electrician Jennifer Zynn, we are thrilled to serve both new clients and the countless businesses and homeowners we have helped through the years.
Much of our work has a green and environment focus, helping our clients to find the most energy-efficient and cost-effective solutions to their electrical needs.
We are not your typical corporate electrical contracting crew. Positive Energy is a small, locally-owned business that strives to be fair and equitable in all our dealings with both customers and employees.
Positive Energy has close ties to the community. We offer a 15% Seniors discount and have performed at-cost work to non-profits including Nederland's Carousel of Happiness.
Our goal is to build and maintain long lasting relationships based on trust, providing you with high quality work at a fair price.
Let us know what type of electrical work we can help you with. Please email us at info@posnrg.com or call 303.258.7310. to find out more.